Did you know that your client's life insurance policy could be a retirement solution?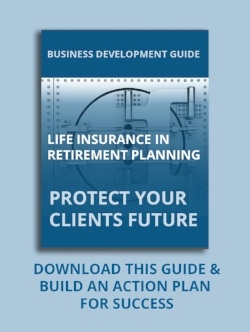 Supplemental retirement income is not always easy to find. With this solution you can offer your clients both a death benefit, should they need it, and retirement income; giving your clients more for their money!
The average person earning about $75,000 per year will need approximately $825,000 for retirement. Bring this solution to the right clients and you can be the one to ease their concerns around not having enough money in retirement.
In this guide you'll find:
Questions? Call (857) 300-4189 today to speak with a BSMG representative.