Big Cases with Big Ages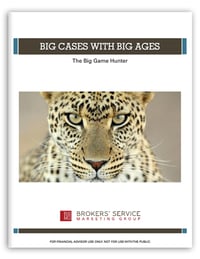 With a little homework, every quality life insurance producer can recognize client impairments that may result in an unfavorable underwriting assessment. Want to become an expert field underwriter who lands the big cases?
As the fastest growing segment of our country's population, the older age market presents us with an abundance of underwriting opportunities.
The older age group also presents us with two very valuable market attributes, the highest asset and discretionary income base of any other segment of the population.
What are you doing as a life insurance professional
to address the market for impaired risk life insurance underwriting for high net-worth clients?

Want to learn more about Risk Differentiation Underwriting (RDU)? Click Here.